LEAP-SECAMIC-SECALEAP
Since 2016, a LEAP is part of a strong international aviation group. As a result of this alliance, LEAP and SECAMIC Group formed SECALEAP, a company accredited by ZODIAC Aerospace as its exclusive Authorized Services Center in Latin America for specialized maintenance services in Salting Systems.

SECALEAP has experienced and qualified professionals, as well as facilities and material resources adequate to carry out operations with EFFICIENCY, QUALITY and SAFETY.
LEAP Support Technical
Support from LEAP, a Brazilian aeronautical maintenance company that has stood out in the national market for the extreme efficiency and technical capacity in reengineering that reflect in the satisfaction of its clients and in the reliability of the services provided.
Know-how Secamic
Know-how Secamic based on the international experience and strength of the SECAMIC Group, a French group that has had a solid and successful history of commercialization and provision of military and civil aeronautical services globally for more than 30 years.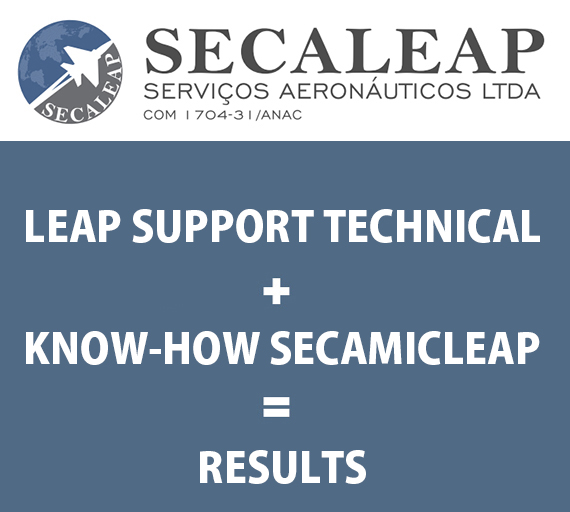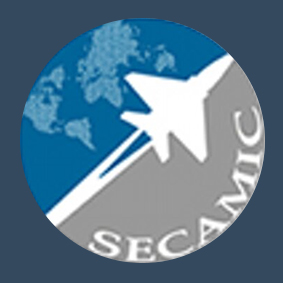 SECAMIC
The Group's unbreakable ethical and corporate position has given SECAMIC a recognition, endorsed by global players that integrate the portfolio of its respected companies, SAFRAN (Messier - Bugatti - Dowty and Sagem), RAFAUT, SAFT and ZODIAC Services.

The relationship with ZODIAC Services motivated the SECAMIC Group to invest firmly in a unit in Brazil, located in the city of São José dos Campos, state of São Paulo, the birthplace of Brazilian aerospace technology and culture, whose main business is the development of Activities of maintenance in Aeronautical Components such as Salvage Systems such as Emergency Floats produced by ZODIAC, for example.